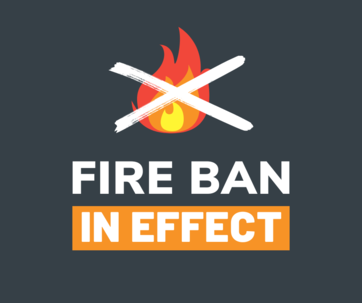 Fire Bans
The County of Vermilion River, including the Village of Marwayne, has issued a total fire ban effective May 10, 2023, at 8:00 a.m. During a total fire ban, all fires are prohibited, including recreational, burning barrel and incinerator fires.
The penalty for burning during a fire ban is $500.00 and a fee for the cost of firefighting will be charged if fire department response is required.
We thank you for your cooperation and encourage you to report any burning during the ban.