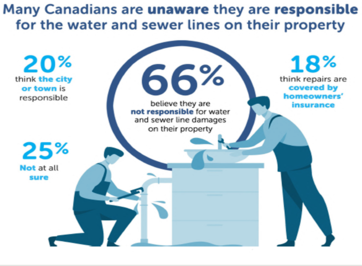 Service Line Warranties of Canada Partnership
The Village of Marwayne is pleased to announce our partnership with Service Line Warranties of Canada. Residents can soon enroll in a service program that will help them save time and money when they are faced with an unexpected repair to their water and/or wastewater service lines. "Unexpected household repair emergencies happen, and we want our residents to be prepared" said Mayor Neureuter. 
The program is being offered by one of the leading providers of home service solutions. the cost of unexpected service line repairs is often high and not typically covered by basic homeowner's insurance policies or by the Village of Marwayne. As such, we encourage you to be familiar with your responsibilities under the Village's Bylaw No. 543-15. 
Residents are encouraged to contact their home insurance provider and find out if their water and wastewater lines are covered for unexpected repairs before enrolling in the program. Some damages may be covered, but the actual repair or replacement of the pipes may not. Rest assured, Service Line Warranties does not have any call-out fees or deductibles and pays the contractor directly on your behalf. Further, plan holders will have access to the repair hotline that is open 24 hours a day, 365 days out of the year. 
For more information, please visit slwofc.ca.