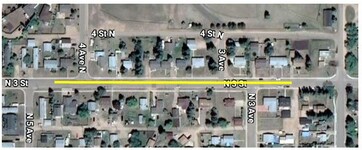 Infrastructure Repairs - POSTPONED
Please be advised that the Village of Marwayne will be completing underground water infrastructure repairs begining on Monday November 6th and Tuesday November 7th on 3rd Street North. As a result of this work, the water will be turned off for a period of four (4) hours on each of the above days. Rusway Construction Ltd. will be replacing some water valves and a fire hydrant which unfortunately requires the Village to turn off the water for all residents from 3rd Avenue to 4th Avenue, inclusive. Water service should be restored by Tuesday afternoon.
Vehicular traffic should utilize alternate routes and back alleys while repairs are being conducted. We appreciate your understanding and apologize for any inconvenience this may cause. Please keep an eye on this page and our Facebook for the most up to date information.
Should you have any questions, please do not hesitate to contact the undersigned at the Village administration office.